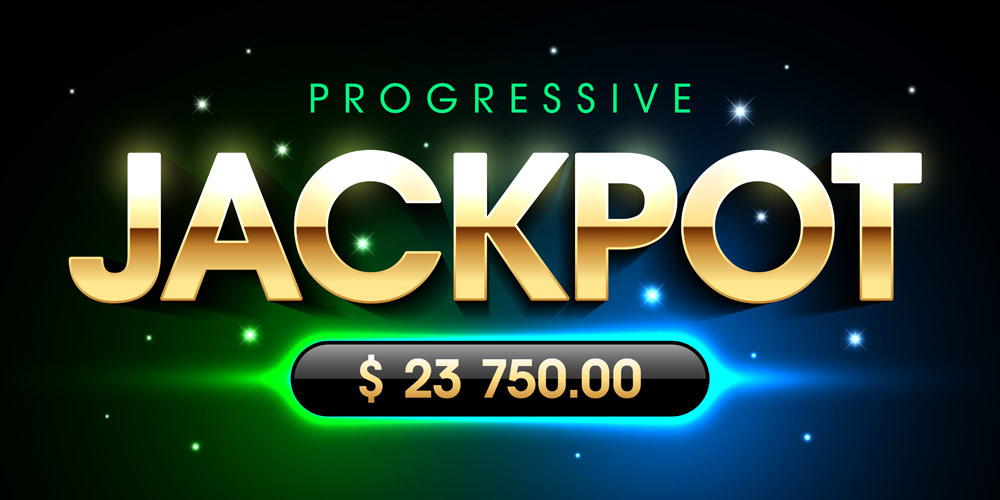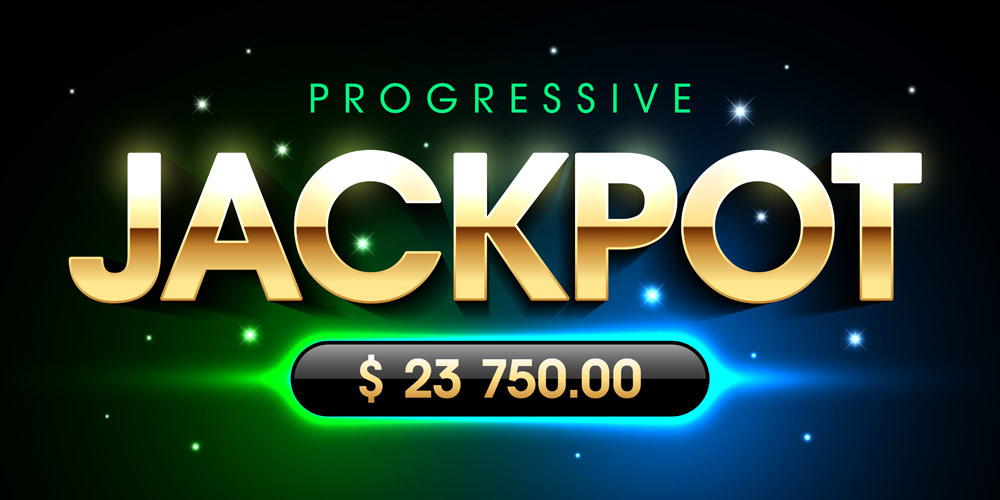 Online slot machines with payouts to rival the lottery. The chance to instantly win over 50 million times times the value of your stake. Sounds too good to be true, right? Progressive games like Mega Moolah and Mega Fortune offer all the fun of online slots with the additional chance to win millions, making them the most thrilling game in your online casino.
Progressive slots: How do they work?
Progressive slots work like any other slot machine — with one big difference. An ordinary game is a stand-alone activity, awarding fixed prizes by it's own internal logic. But progressive slots offer a special top jackpot which increases whenever a player takes a spin. The progressive jackpot can be won at any time, and once someone gets lucky the progressive jackpot amount resets to the minimum. Some progressive jackpots are tied to a single casino room, or even an individual machine, but the richest prizes are generated by massive networks of progressive slots found in online casinos. These prizes are created by adding a small percentage of every spin to the prize pot, and so online casinos with millions of players are able to offer jackpots which can reach tens of millions of pounds.
Progressive online casino jackpots: the facts and figures.
Most progressive games consist of two parts: a base game which plays like any other slot machine, offering a fixed slate of prizes for different combos, and a bonus game where you spin for the big jackpot. Each game has it's own rules and structure — so in Mega Moolah you simply play the base game for prizes of up to £15,000 and the bonus game appears randomly, giving you access to three levels of progressive jackpot. In Mega Fortune, you play a base game full of wilds and scatters for prizes of up to £2,000, and any spin with three bonus symbols launches the bonus game with fixed prizes up to £1,500 and three progressive jackpots up for grabs. And don't think you have to play for hours and spend hundreds to be a big winner…
The biggest jackpot win online was scored in October 2017 when a British soldier won £13,213,838.68 from a 25p spin in a UK online casino. The lucky winner hit the big jackpot in Mega Moolah and instantly became a mega-millionaire after 7 minutes of play with a £30 bankroll. To see what the Mega Moolah jackpot is worth right now, other cool progressive casino jackpots, and your chance to strike gold with jackpots just follow the link.
F.A.Q (Frequently Asked Questions)
Q: Do I have to be a high roller to play progressive slots?
A: No. Because every player in the network contributes to the grand prize, you can have a chance at the big jackpot for much less than you might expect. Mega Moolah spins start at 25p and max out at £6.25, and you can play Mega Fortune for as little as 1p or as much as £50. And whatever you wager, once you make it to the bonus game your chance of the big jackpot is as good as anyone else's.
Q: How do I find the best progressive online casino jackpots?
A: Progressive jackpots are constantly changing, so it's very wise to check out current jackpot levels before you play. Individual casinos and games list the current jackpot clearly on the play screen, but if you want to play for the biggest possible win you can check an online tracker with up-to-the-minute jackpot values for all the best progressive games.
Q: What about the other prizes in progressive games?
A: The top jackpot is the biggest selling point of progressive slots, but there are a host of other prizes available. Most games feature a base mode with normal slot machine prizes and multipliers, and a bonus mode. The best progressive games use the bonus mode to offer several levels of jackpot ranging from tens to millions of pounds, and some also offer valuable fixed prizes to bonus players.
Q: Are progressive slots the game for me?
A: Progressive games are notoriously tight and streaky, so long play sessions and maximum stakes on these games are best left to high rollers. But the minimum stakes are low and any bonus spin could win the big prize, so even players with a small bankroll can enjoy these games and stay in budget. So find the biggest jackpot, take a spin and maybe Lady Luck will smile at you!